Hive Deaths are recorded in the observations tab. if you select yes, this is a recording that you have observed at least one Hive Death. You will then be asked to record what reason for the Hive death, and how many have died for that reason. To add another reason for death select the "Add Reason" option then you can select another reason for death and how many hives that reason has killed.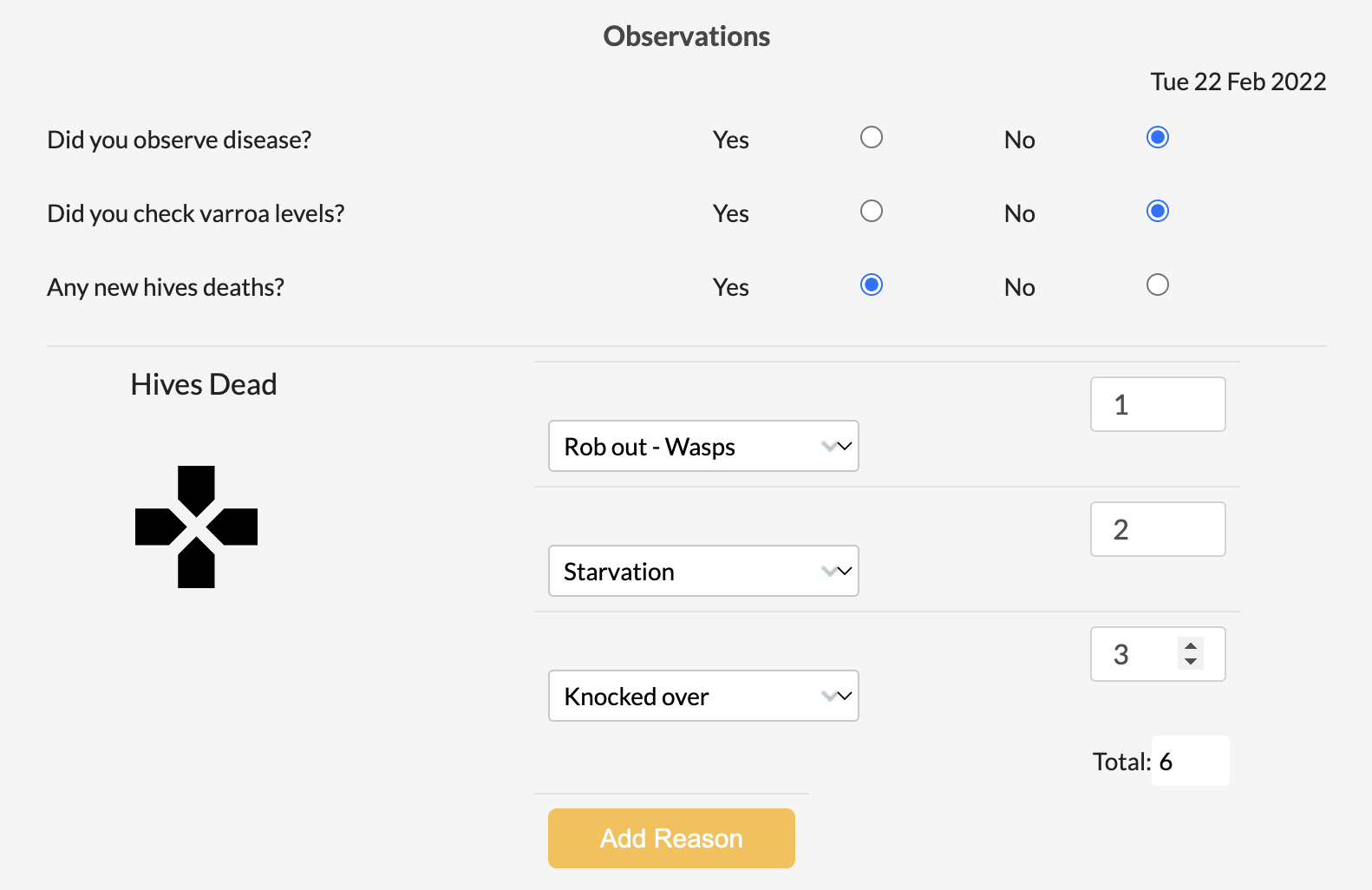 Default reasons for Hive Deaths are:
Boiled

Chilled

Disease

Failing queen

Knocked over

Poisoned

Queenless

Rob Out

Rob Out - Wasps

Starvation

Swarmed

Varroa Mites
If this list is missing something that you need, please contact support at Support@myapiary.com
---
Was this article helpful?
---
What's Next