Diseases are recorded in the observations tab. if you select yes, this is a recording that your observed some kind of disease. you will then be asked to record what disease you have seen and how many hives on that site you have seen with the disease. If you see more than one disease you can select the Add Reason option to add additional diseases.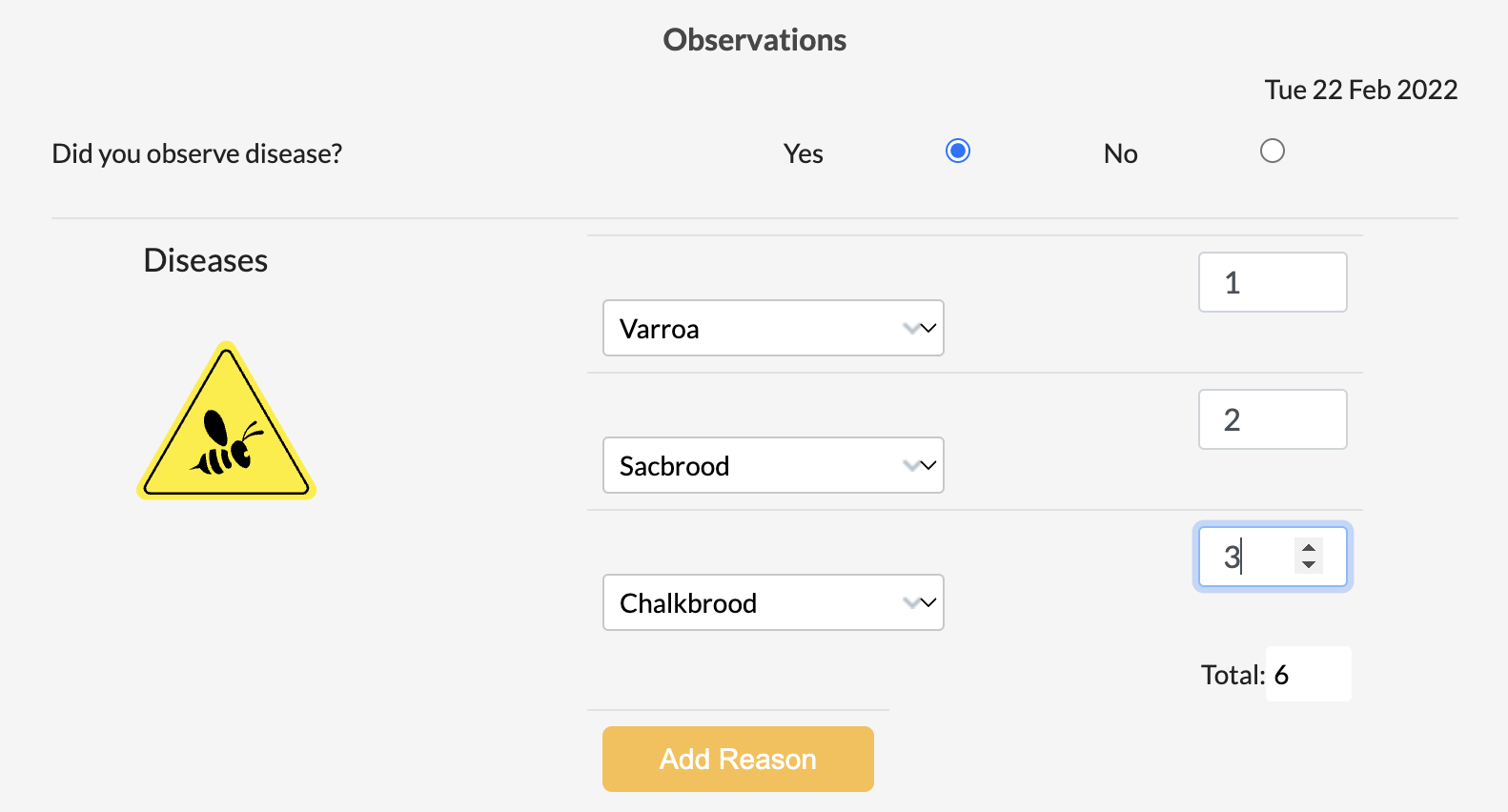 Here is the list of Default diseases.
AFB
Black queen virus
Chalkbrood
Deformed wing virus
EFB
Half moon syndrome
Nosema
Sacbrood
Small hive beetle
Varroa
Wax moth
If this list is missing something that you need please contact support at Support@myapiary.com
---
Was this article helpful?
---
What's Next