Site Dashboard
The site status bar shows the current status and summary of a site.
To change the site status, we perform a job on the site. Some tasks have set system attributes that drive changes on the dashboard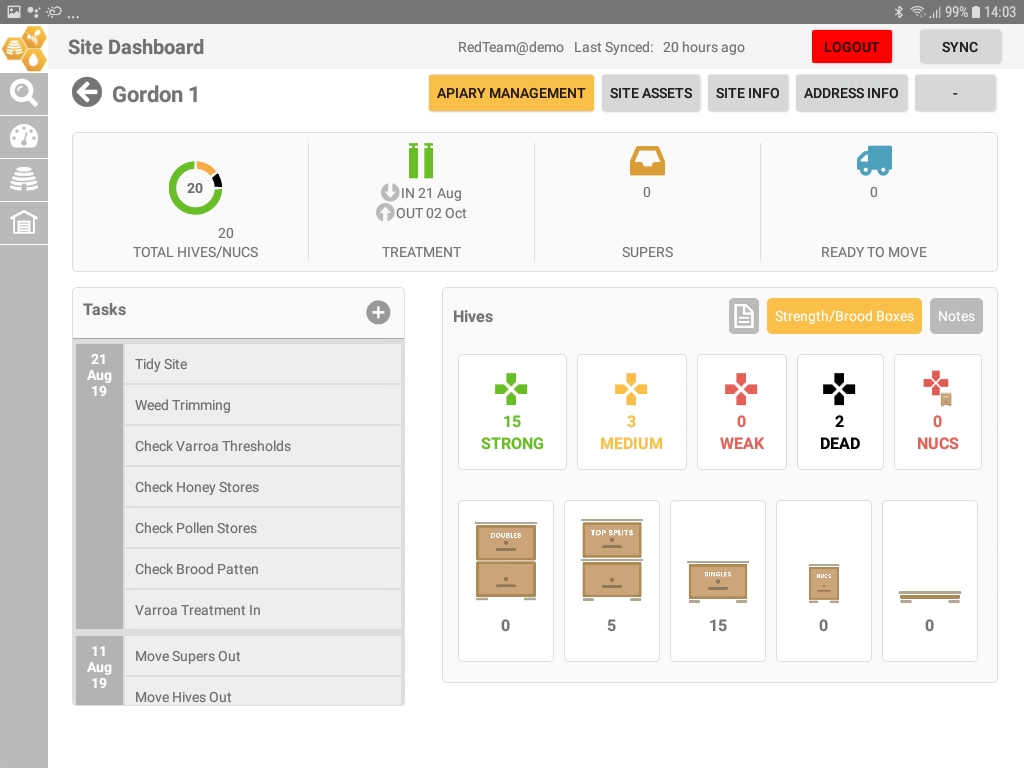 Total Hive/Nucs
Show the number of colonies currently present at this site.
With the colour doughnut summarising the colony health.
Varroa Treatment
Shows the presents and length of time treatment is set to stay the hives.
Supers
Show the total number of supers present at the site.
Ready to move
Indicates the number of hives that have been prepped to be moved to a new site.

Site and Address Information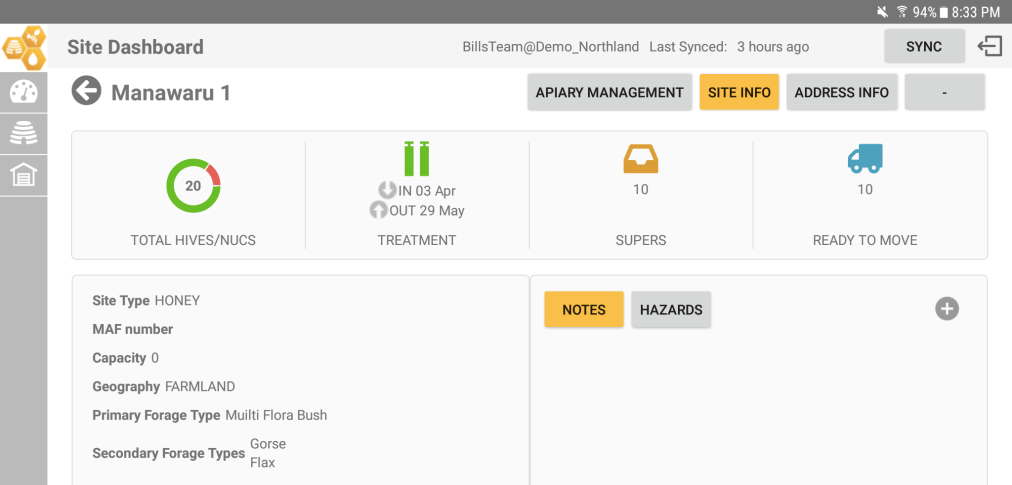 View the Site Info tab to see site details and make site and/or hazard notes here.
Address Info gives you a map of where to go, the gate or access from the road and the apiary.
Here you can see the contact person and their phone numbers.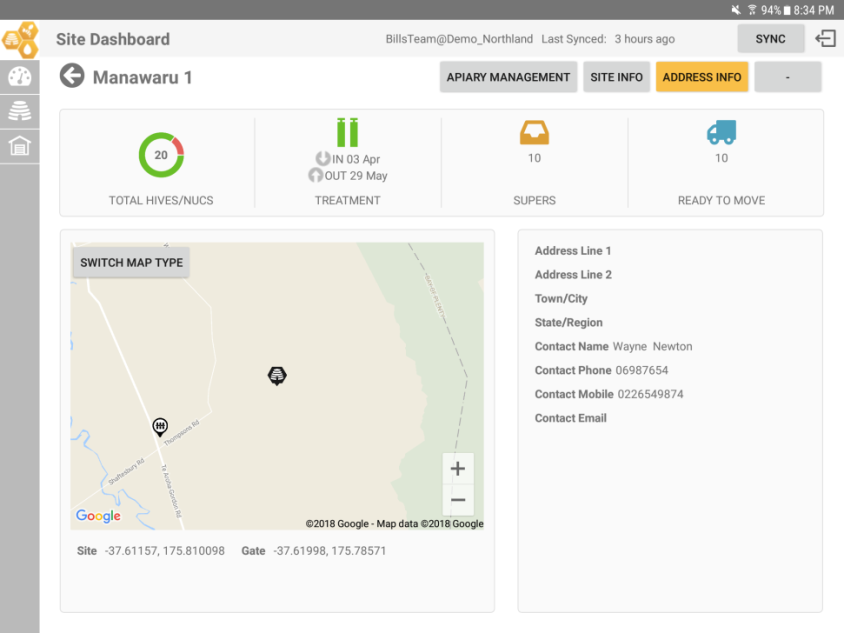 ---
Was this article helpful?
---
What's Next