The work observations tab is for reporting on What the beekeeper sees in the field. As shown in the screenshot below, firstly you need to choose a date range. This can be as large or as small as you like. Once a date range is selected you can see all of the observations made for that range. Then there are several other things you can do to drill down to more specific observations.
The following options will help you to hone your reporting (these can be mixed and matched in any orientation.).
Select an observation type.
Select a Site Group.
Select a specific team. (or multiple)
Select any specific reasons as required. "Reasons" is adding a specific observation reason.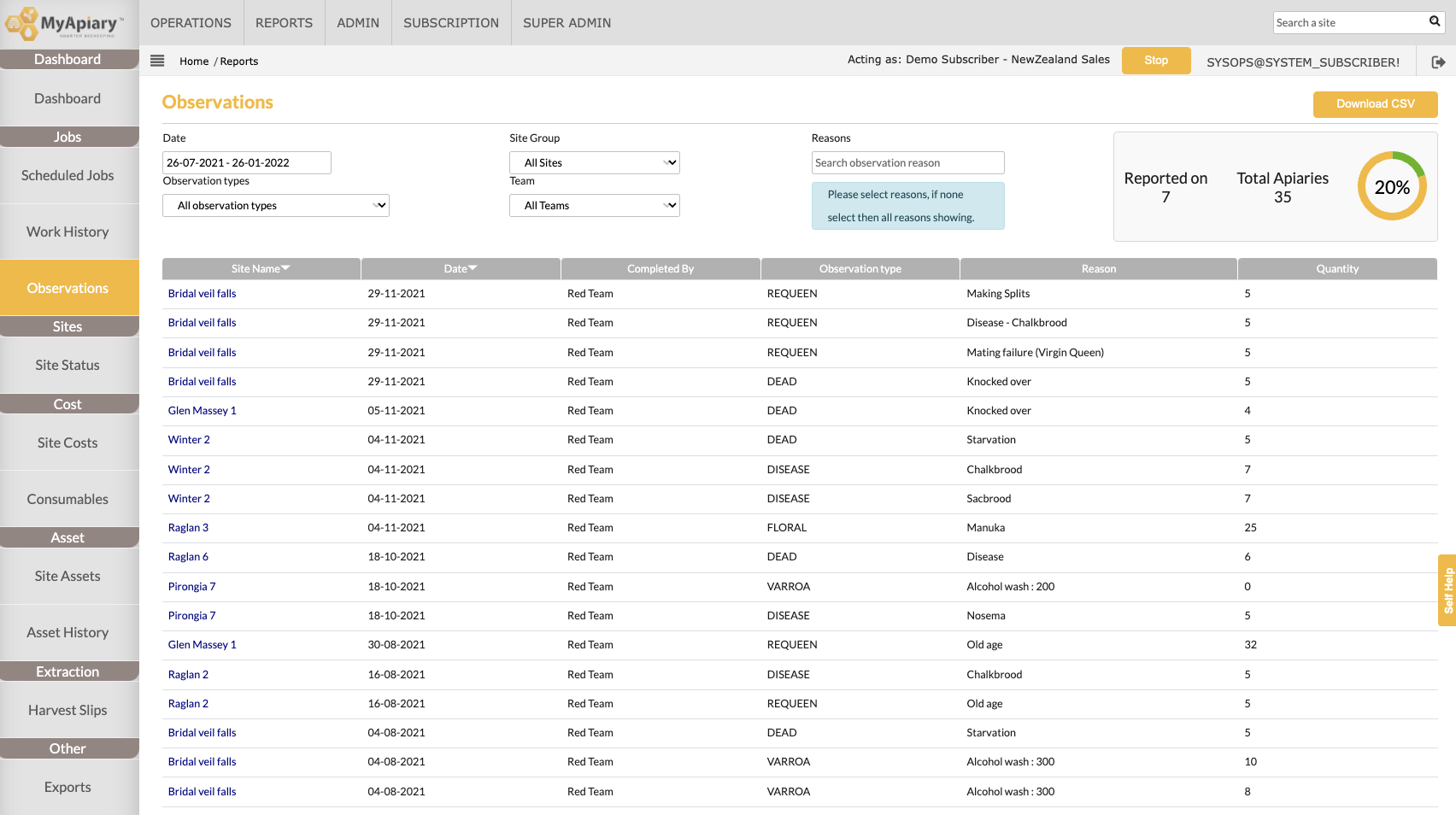 ---
What's Next