The "Site Cost" reporting tab is a great indicator of how much each site is costing you to operate. like in other reports the data shown is representative of a date range so start by selecting a date range. Then you can filter by a site group (meaning you can only see the groups selected.) or Site type (meaning you will only see specific site types, for example, pollination sites of honey sites.). In the top right of the screen is a small summary of the total costs displayed in with your current filters. The list below can be sorted by clicking the heading you wish to sort by.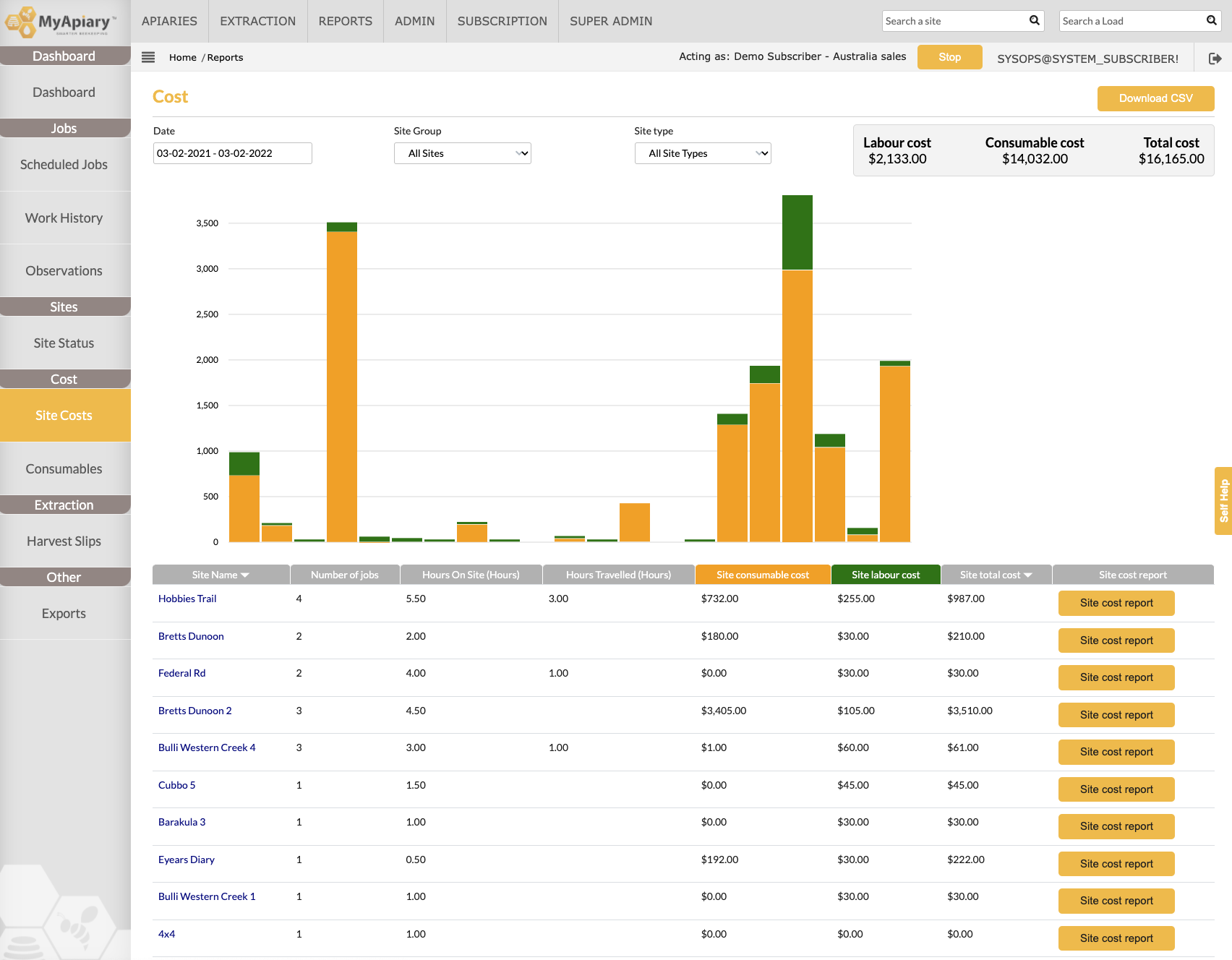 Clicking the site cost report button to the right of each individual site will bring you to this page (see below image). here you can see a more in-depth breakdown of what jobs have been done on the site and what they have cost.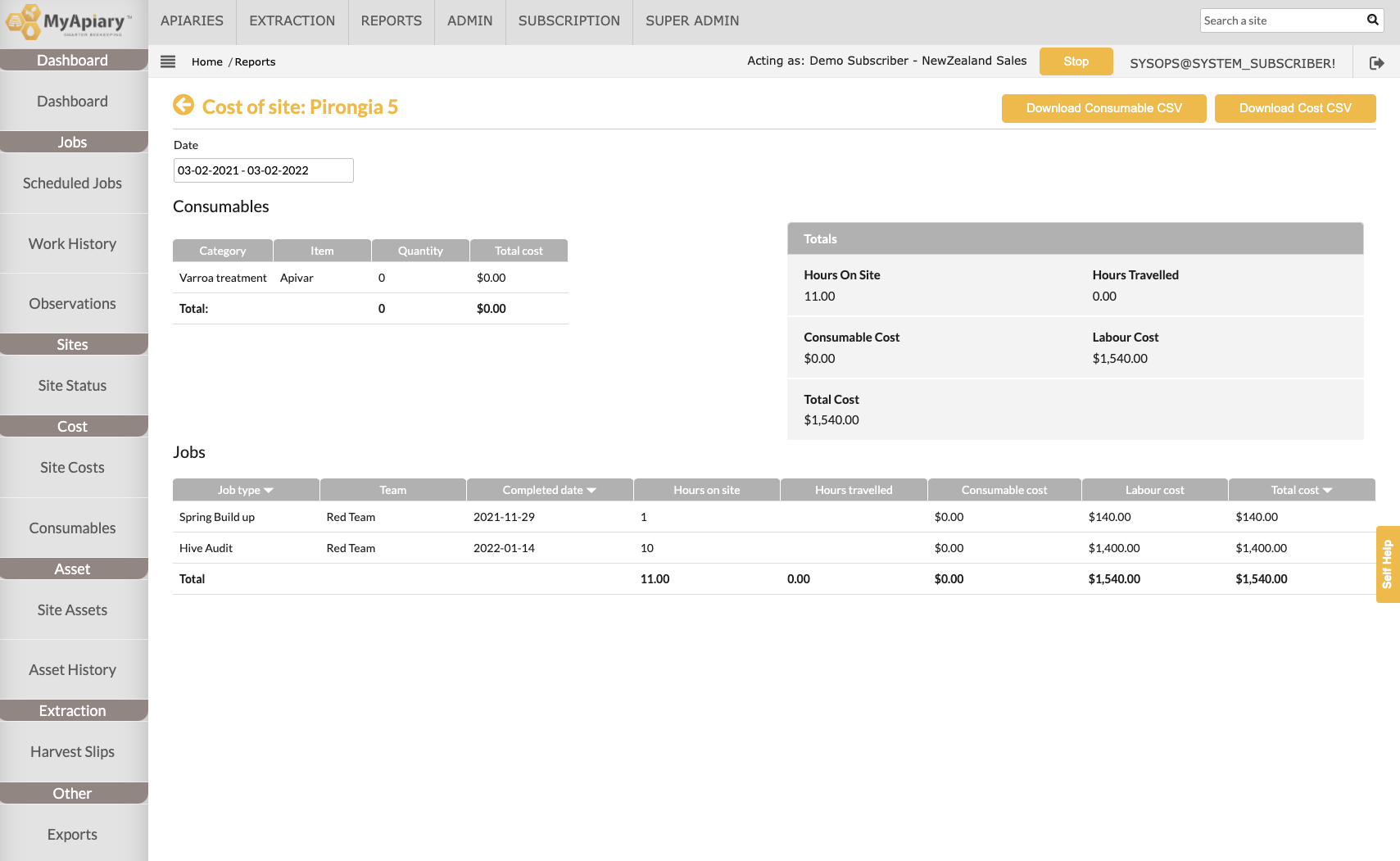 Troubleshooting.
In order for there to be data for cost displayed, you will need to set up a cost for the consumables and staff members you which to report on. to add cost to recourses navigate to the admin tab then select the stock tab to edit consumables (things like sugar or disease treatments). to add a labor charge out rate, or cost per hour for truck usage, etc. navigate to the admin tab then to the recourses tab, select what you want to add a cost for then select that. once selected you can enter a charge-out rate then select save recourse.
There are 3 key things to remember with cost reporting.
You have to assign an amount in dollars for consumables/recourses you want reporting on
you
This is an estimate. The accuracy of the numbers you get out is a direct translating of what is entered in your records. if a staff member enters this wrong then the numbers are directly affected. With this in mind, we recommend you use this as a rough guide to where money is being spent.
---
Was this article helpful?
---
What's Next